What is a Self Contained RV?
Description
Definition of a Self Contained Recreational Vehicle (RV)
This includes any purpose built recreational vehicle, that is licensed to operate on any road: 
Such as caravans, motorhomes, buses, coaches, modified vans, or any other type of vehicle, which has been designed, or constructed in any way, that can provide occupancy to a person, or persons.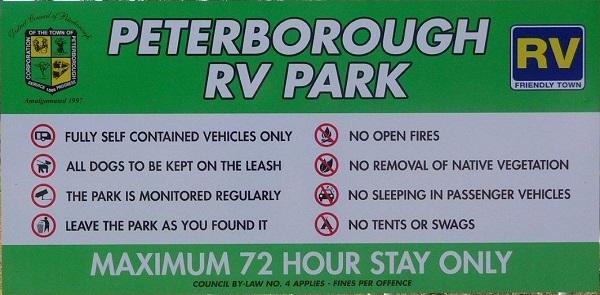 A recreational Vehicle (RV) must be fitted fitted with a toilet:
This toilet must have an operable, and integrated black water waste system, with a holding tank, within the RV itself.
Note: It is not allowed for you to go and dig a hole in the bush, then do your business there.

The RV must also have a grey water waste system fitted:
This waste water system must be capable of capturing all the grey water, without any of it being deposited on the ground.

Note: An integrated grey water holding tank is not required. as long as all the waste water is contained.
(A portable grey water waste holding tank will suffice)

Important Note: All the Black and Grey water captured, must be disposed of off-site, at appropriate Dump Points

This also means you take all your rubbish with you, and leave no trace that you were ever camped there.